Craig Kieswetter made a fair bit of name for himself in Cricket before he had to disassociate himself from it because of an accident that took place on the pitch.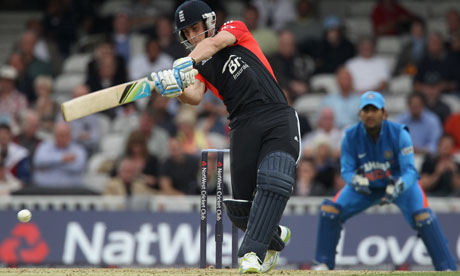 However disassociation from Cricket does not mean disassociation from sports altogether for Kieswetter as he has started trying his hand at some other sport.
The 29-year old is involved in Golf now and has already been able to achieve the card that the Golfers need to achieve to take part in professional tournaments.
Now the next target for Kieswetter is to make it to European tour which he reckons is not an easy thing for him, but, the way he has come along so far as a Golfer, he is backing himself to do it.
Kieswetter acknowledges that he doesn't have as much experience as some of the other Golfers, whom he is competing with, have, but, the fact that he has also been a sportsman throughout his life is helping him tackle the pressure situations. (more…)
Continue reading